"The city of the future is based on circular flow economy. We need to close energy and material cycles. The food sector and in particular vertical farms offer a number of opportunities for taking important steps in this direction. Our latest research results clearly show the potential for energy optimization and reduction of land consumption. In order to make Vertical Farming a reality, it is not only necessary to collaborate on a multidisciplinary level, but to draw attention to the potential synergy effects for the society as well as the economy. A public discussion on the opportunities and challenges of urban vertical food production is indispensable."
Daniel Podmirseg
Head & Founder of vertical farm institute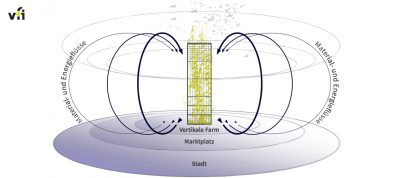 WHAT IS VERTICAL FARMING?
Vertical Farming is the umbrella term for all commercial methods of urban food production in cities along the vertical (= in skyscrapers). This includes indoor farming in conservatories, restaurants or offices as well as food production on facades, within double skin facades or on rooftops. Vertical farming further includes the new building typology of the vertical farm, devised for heavily industrialized and year-round mix crop food production.
With Vertical Farming we reduce resource consumption and shape closed energy cycles. Healthy, regional products are being produced sustainably and organically directly where the consumers live. Food production becomes part of daily urban life.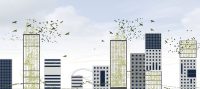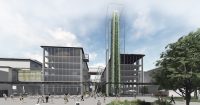 WHO IS BEHIND THE VERTICAL FARM INSTITUTE?
We are a fast growing, international team consisting of plant physiologists, architects, energy planners, humanities scholars, biologists, economists and entrepreneurs. This mix guarantees a holistic approach to urban vertical farming.
Visit our website: verticalfarminstitute.org
Visit us on Facebook: facebook.com/verticalfarminstitute